Dividing Osawa's life into four periods will help us understand the background of his changing styles.
Prologue
Oblivion and Revival in the Heisei Era
Hisato Osawa (1906 - 1953) is a composer and conductor who built his musical career in Pre-World War II United States and Europe, and in post-World War II Japan. Despite his distinguished career acknowledged by music circles in the United States and Europe, Osawa had been forgotten for more than half a century for the following reasons: he had suddenly passed away in the midst of Japan's reconstruction from the war, his career had been based mainly on radio broadcasting, and he had graduated from a private school in Kansai area.
In 1999, Morihide Katayama, a music critic, and Kenichi Fujimoto, a journalist from Kobe Shimbun, made public the original scores kept by the Osawa family. Re-performance and release of Piano Concerto No. 3 in A-flat major 'Kamikaze' (1938) in 2003 owing to the efforts of Takuo Ikeda, a journalist from Nihon Keizai Shimbun, have brought Osawa's innovative style of composition to light. 'Revival in the Heisei era' has thus begun. Japanese Western music history is about to be rewritten through drastic revaluation of Osawa's contribution.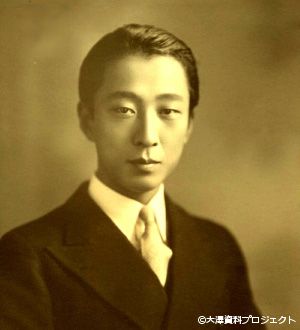 Ⅰ

Before studying abroad (1906-1929)
From Birth to Graduation from Kwansei Gakuin College of Commerce
Osawa was born in Kobe City on August 1, 1906 as the eldest of six children, two boys and four girls, to parents from Ehime Prefecture. His father Jutaro was an engineer at Kobe Steel Ltd. since its foundation, and his mother Tomi was a devout Christian. Osawa attended Sunday school with his siblings since he was a young boy. His first encounter with music was through organ and hymns.
Osawa enrolled at Kwansei Gakuin Middle School in 1920. He belonged to a glee club and became a junior of Kosaku Yamada. Osawa participated in orchestra and served as an organist during his college days. He thus grew up in the environment in which music and Christianity were closely tied. He studied under Alexadre Rutin and Pedro Villaverde, respectively Russian and Spanish pianists who lived in Kobe. Osawa founded Kobe Oratorio Association and served as a conductor. He became to be known as a star student of the music circle in Kansai. The turning point came to Osawa in 1925 when the French pianist Henri Gil-Marchex came to Japan and toured in Kobe. Listening to Gil-Marchex's recital which was held at the central auditorium of Kwansei Gakuin made a strong impression on Osawa, and he decided to pursue a composing career.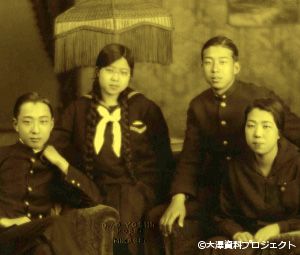 Ⅱ

Days in Boston and Paris (1930-1935)
Talent Blooming in the United States and the First Japanese to Conduct Boston Symphony Orchestra
Osawa left for the United States after graduating from Kwansei Gakuin College of Commerce in 1930. It was the year before the regular course of composition at Tokyo Music School (present Tokyo University of the Arts) was established, and many students going abroad aimed to study in Europe. Osawa enrolled at Boston University School of Music however. He was the first Japanese student to major in composition and started studying it from the beginning. At that time, Boston was a world-leading city in music with the Boston Symphony Orchestra celebrating its 50th anniversary. Osawa subscribed to regular concerts and was exposed to an enormous amount of contemporary music. In the meanwhile, he instantly distinguished himself in the field of composition, and his piano solo called Variations of Doll Song was broadcasted from a radio station in the United States during his second year.
Osawa enrolled at the New England Conservatory of Music in September, 1932. His musical talent bloomed at a breath after he started studying under Frederick Converse. Osawa plunged into his 'creative period,' writing more than 300 sheets of scores in half a year including Cello Sonata which used quarter tones, one of the latest compositional technique. On June 12, 1933, the night of graduation from Boston University, Osawa conducted the Boston Pops Orchestra in performing his Little Symphony. He was the first Japanese ever to conduct this Orchestra. Piano Concerto in A-Minor is one of the oldest piano concerto in Japan.
In 1934 Osawa completed epics in succession under influence of Arnorld Schönberg who had moved to the United States and other avant-garde American composers. Double Bass Concerto, dedicated to Serge Koussevitzky, a resident conductor of the Boston Symphony Orchestra, was an innovative piece exhibiting his true ability as a genius, and Symphony No. 1, dedicated to Frederick Converse and the critic Alfred Meyer, was a largest symphony written by a prewar Japanese composer. Osawa grew into 'an ultra-modernist with Japanese spirit' whom the Boston music circle and the avant-garde Roger Sessions regarded as a promising composer and conductor. After completing about 35 pieces which amounted to about 1000 sheets of full scores including unfinished works in four years in Boston, Osawa left for Europe.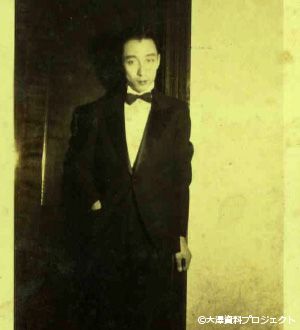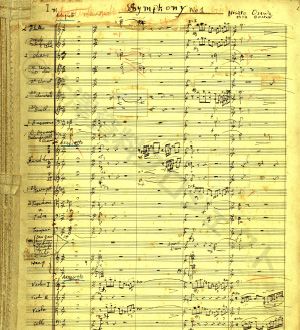 Brilliant Debut in Paris
Osawa arrived at Paris in October 1934, after briefly meeting with Henry W. Braithwaite who was a conductor of BBC Symphony Orchestra in London in September. Osawa started composing Symphony No. 2 and finished it within the year. He enrolled at École Normale de Musique de Paris, Alfred Cortot in January 1935. He studied under the master Paul Dukas and took private lessons from the eminent teacher Nadia Boulanger. His creative energy became increasingly vigorous. Seeking their advice, Osawa wrote up Piano Concerto No. 2 in G-minor in just three months.
Osawa held 'French-Japanese Symphonic Concert by Hisato Osawa' on November 8, 1935 and made a successful debut in Paris. He conducted Orchestre de Pasdelou to premiere his works at Salle-Gaveau. Number of composers who left their mark in Western music history in the first half of the twentieth century came to the concert. Among those present were Jacques Ibert, 'Les Six' Arthur Honegger and Darius Milhaud, Charles Koechlin, Henri Büsser, Aleksandr Grechaninov, and Alexander Tcherepnin. Osawa conducted Symphony No. 2, Piano Concerto No. 2 in G-minor whose piano solo was played by Gil-Marchex and Une voix a 'Sakura,' a piece sung by Maria Kurenko with an orchestra accompaniment.
Osawa's works and conducting were highly praised, and the concert review referred to him as one of 'Parisian School from Japan.' At that time, foreigners active in Parisian music circle were refugees due to political confusion of their home countries. They were called 'Parisian School,' and the previously mentioned Grechaninov and Tcherepnin were among its members. Musicians all over the world gathered in Paris. The Japanese pianist Chieko Hara and the composers Kishio Hirao and Tomojiro Ikenouchi were also studying there. Osawa's distinguished international musical career was rare for a Japanese of his period. Osawa achieved 'a brilliant feat in pre-World War II Japanese music history,' promptly publishing new works in Paris and being referred to as one of Parisian School.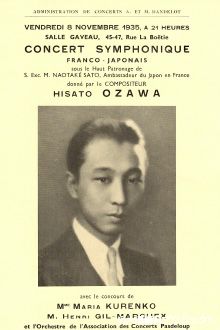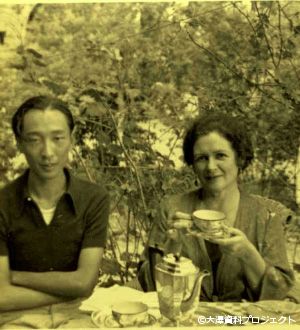 Ⅲ

Returning home and wartime (1936-1945 August)
Returning to Japan and Days of the War
In February 1936, Osawa came back to Japan after finishing six-year study abroad. 'Homecoming concerts' held in Tokyo and Osaka in May and June should have been the exhibition of his successful feat abroad. However, gap between the West and Japan was far beyond his imagination. His reputation as 'a world-class composer' was not easily accepted at the time. Japanese music circle was at developing stage and could not understand his avant-garde style of composition. Furthermore, occurrence of the February 26 Incident right after his returning home made the military power become dominant.
Osawa started teaching at Kobe College from April 1937. In July, the Marco Polo Bridge Incident which triggered the Sino-Japanese War occurred. Piano Concerto No. 3 'Kamikaze' which was published during the war was accused of not being patriotic. It became harder to publish works through concerts due to the war situation. However, the hard time led Osawa toward pioneering new genres. Osawa brought passion into composing music for JOBK Radio (present NHK Osaka Broadcasting Station) programs and stage plays of Takarazuka and Shochiku. He created music for about 130 radio programs, about 20 stage plays and about 40 films.
In May 1940, Osawa premiered at 'The Concert for Celebrating 2600th Anniversary of Imperial Rule' a grand cantata Dawn of the Sea which praises Yamatotakeru no Mikoto and Japan, and Song of a Mother upon a Swallow which expresses feelings of a mother of a soldier who left for the front. In June, Osawa conducted Le Tombeau de Couperin composed by Maurice Ravel for the first time in Japan through radio broadcasting. The piece had been dedicated to Ravel's friend who had died in war. Musical activity was thus under direct influence of the turbulent times during the war. In his private life, Osawa married in December the member of Takarazuka Revue Sumiko Okuda (stage name: Umeka Tsukigase) who was 15 years younger than him.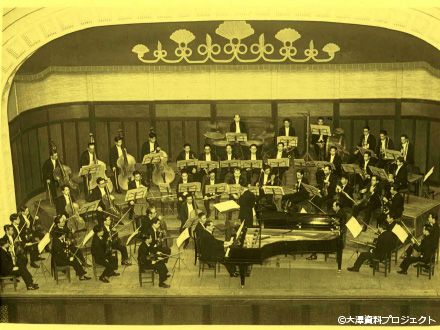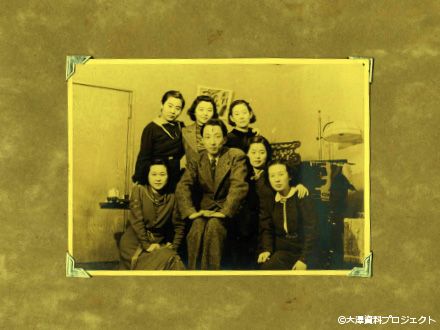 Ⅳ

Postwar era and the final years (1945 August-1953 October)
Outstanding Performance after the War
After World Wars II, Osawa had a strong vision for 'reconstruction through music' and aimed to spread 'middle class music' which was approachable and yet high in quality. He composed jazzy Pegasus Rhapsody (1949) and Trumpet Concerto (1950,) and they were broadcasted through BK's music program 'Silver Time.' Osawa established three pops groups such as 'Japan Symphonet Orchestra' and became their resident conductor. His activities expanded widely through collaborations with poets, artists, dancers and film directors. In the meanwhile, Osawa kept improving his orchestration techniques acknowledged in Europe and the United States and built the world of arrangement comparable to that of composition. Arranging Begin the Begin (1950) written for the Takarazuka star Fubuki Koshiji was an example.
1951 was the year in which commercial broadcasting started following NHK. Osawa took part in the opening of ABC Asahi Broadcasting System in November from its preparation. He directed two regular programs, 'ABC Home Song' and 'ABC Symphonet Hour,' every week since September 1952. He took all the work on his own shoulders including planning, composing, arranging and conducting. Osawa continuously exhibited superhuman activities without reducing his work load. In October, Osawa composed Festive Music Celebrating One Thousand Two Hundredth Year of the Great Budha associated with memorial services of Todaiji Temple, in which he won double prize, Music Award of the Ministry of Education Arts Festival and Music Award of the National Association of Commercial Broadcasting. Osawa created Hallelujah for Radio Waves for the first anniversary of ABC.
In August 1953, Osawa conducted at 'Twilight Concert' which attracted over 20 thousand audience in the Nishinomiya Stadium. In September, Osawa premiered an opera Telephone composed by Gian Carlo Menotti by translating, arranging and conducting. Osawa presented Handan, a radio opera, under his total management including script-writing, composing and conducting. The hero of the times with a brilliant career was extremely busy at the center of Kansai cultures.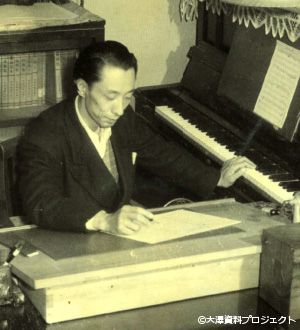 Sudden Death of the Hero
However, days of whirlwind came to an end all of a sudden. Osawa collapsed away from home due to overwork and passed away at a hospital the next day. It was October 28th 1953, and he was only 47 years old. Obituaries were written, and memorial programs and concerts were carried out. The music circle of Kansai lamented the great leader's death.
The dramatic revival takes place half a century after his death.
Epilogue
Legacy to the Future
Osawa left almost 1000 composed and arranged pieces. He composed a wide variety of genres ranging from ultra-modern concert pieces created abroad, to music for films and radio programs written during and after the war.
The genius dashed across the dawn of Japanese composition and the confusion after the war. His life of 47 years sparkles like a shooting star, and his works have vitality which inspires us even today.